Thursday, 15 February, 2018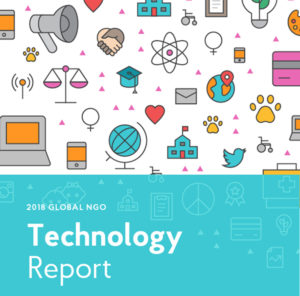 Now in its third year, the 2018 Global NGO Technology Report is based upon the survey results of 5,352 NGOs from 164 countries. The report is groundbreaking in that it is the only annual research project dedicated to studying how NGOs worldwide use web and email communications, online fundraising tools, social media, mobile technology, and data management and security software.
The Global NGO Technology Report is a sister report to the Global Trends in Giving Report. The findings from both reports are meant to help NGOs determine if they are effectively using technology to inspire philanthropy and achieve their mission and programs.
Published in العَرَبِيَّة, English, français, português y español, the 2018 Global NGO Technology Report is sponsored by your Public Interest Registry and researched by Nonprofit Tech for Good.